NEW IN FABBRICA'S SALES RANGE
UNIQUE IN DOMESTIC MARKET
Reparations and restorations of previously varnished elements consider specific procedures, where is very often necessary to carry out the complete removal of old coatings, which represents an extremely complex process.
Removing old layers of paints and varnishes, generally, requires a lot of patience and perseverance in order to completely remove all traces of them. Very often, aggressive sanding the damaged coatings layers is the only alternative, but this process is often very complicated, especially during the treatment of surfaces with specific shapes and dimensions.
In cooperation with the Italian company Borma Wachs, Fabbrica has introduced in its offer
AGENT FOR OLD PAINT REMOVAL
Extra strong agent for paint removal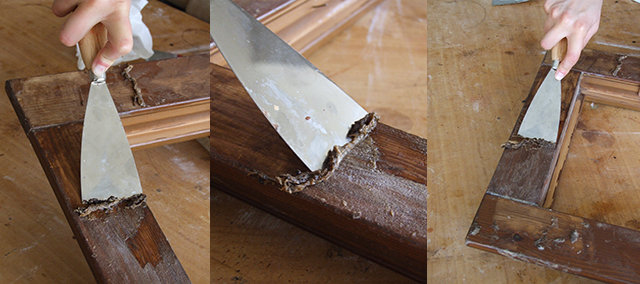 Agent for removal of old coatings in gel is an extremely practical product, fast and efficient in removal of old layers of paint.
Due to its high density and the structure of the gel, it can be easily applied even on very demanding surfaces of a specific shape and dimensions, with the aim of removing the previously inflicted coatings.
The specific formulation of this very effective agent enables application by brush, onto the surface from which it is necessary to completely remove all the layers of previous applied products, without the risk related to a problem with the adhesion of varnishes that are later used for reparations and restorations.
The process of work involves the following steps:
Removing traces of dirt, oil and dust from painted surfaces that have to be treated using the gel.

Application of remover directly on the varnished surface, without sanding, by brush or roller.

Agent affects the surface for a period of 15 – 30 minutes.

Degraded coating removal from the treated surface, using a spatula, and then later remove the remains using steel wool.

The final surface treatment – wiping with alcohol or water in order to remove the remains from treated areas.
SPECIAL NOTE: If necessary, during removal of very old and stubborn traces of the coating, the procedure can be repeated in order to achieve thorough cleaning of surfaces.
ADVANTAGES OF REMOVER: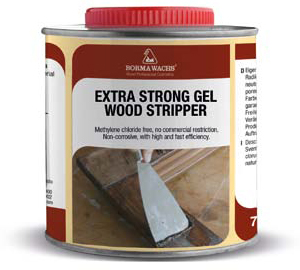 The product is available in practical 750 ml package.
For additional informations please contact Fabbrica technical service.