December in
Fabbrica
started with another presentation for customers and associates.
Our colleagues from the Sales sector and Technical support organized the expert seminar during which was presented Fabbrica company sales range, as well as various cycles of surface protection and decoration of interior and exterior.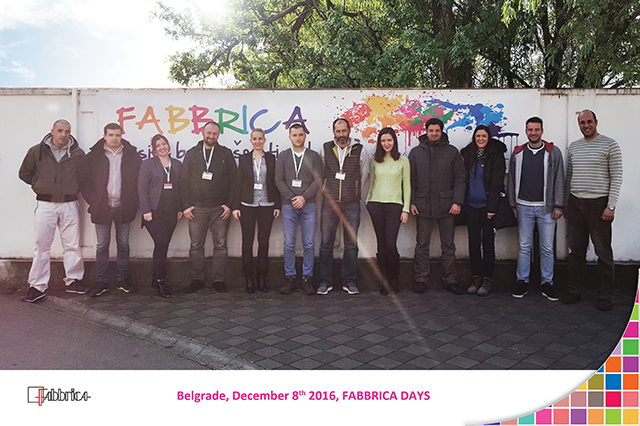 In the introductory part of the seminar, all the novelties in the field of paints and varnishes for wood industry sector were specifically discussed.
The aim of the seminar was to learn about new trends in interior design, improved surface protection cycles and innovative materials that are created as a result of improving the existing coating formulations and recipes.
In addition, the importance of the following factors that significantly affect the easier achievement of desired look of the treated surface, were presented:
selection of appropriate substrate

importance of substrate sanding

preparation and application of the products in accordance with the manufacturer's recommendations

usage of adequate equipment for coatings application

compliance with the recommended drying time before applying the next layer of the coating, as well as the time required to achieve maximum mechanical resistance of lacquered elements

regular maintenance of equipment (cleaning equipment using the recommended thinner)

maintaining optimal conditions in the spray rooms ( temperature, humidity, ventilation, etc.).
Each of the participants shared their experience in the segment of preparation and coating application, as well as the way in which their system of work was improved, with the assistance of Fabbrica technical service.
During the presentation, besides the numerous product series of coatings, specific products which can significantly improve performance were presented.
After the presentation of the theoretical part, practical preparation and application of coatings were presented, in which our guests have shown the greatest interest.
After conducted testing of all products and cycles of surface protection, it was discussed about everything that is presented during the seminar, as well as the ways in which it is possible to improve the existing method of work in customers' manufacturing plants.
It is especially emphasized the importance of proper storage of the coatings, the optimum temperature of the coating and the substrate that has to be treated, the importance of adequate temperature regulation in manufacturers plants, where the spry rooms and storage areas for lacquered elements are located.