In mid-April, a professional team of
Fabbrica company
has organized a seminar for associates from Montenegro who had previously shown great interest and desire to improve their system of work, as well as get acquainted with the new trends in the segment of surface protection of wooden elements in the interior and exterior.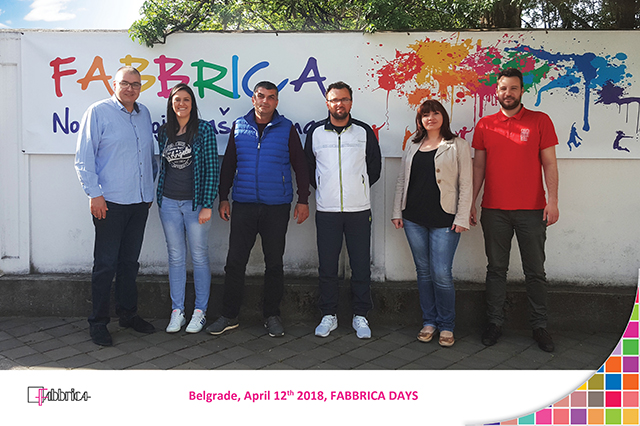 The seminar is, according to established practice, organized in the form of two segments:
theoretical part – presentation of sales assortment: individual coatings and complete cycle of surface protection

practical part – presentation of coating application procedure, self-testing of materials, with emphasis on the importance of respecting work instructions as defined in the technical documentation of the processor
During the seminar, all materials for surface treatment and decoration of wooden surfaces, as well as special, new and technologically advanced coatings, are unique in the domestic market.
In addition, our guests have been introduced in detail with new trends in interior design, improved surface protection cycles and innovative materials that are the result of many years of work and improvement of existing formulations and recipes.
During the presentation, all coatings recommended for surface protection and decoration of different types of substrates were discussed, with particular reference to the numerous specific requirements arising from the production itself. In addition, important topics related to: correct preparation for the painting process, the importance of adequate selection of the appropriate cycle of work and the application of the coating system, the drying time between the layers, working conditions, storage of the elongated elements, and their laying and packaging.
On this occasion, numerous samples on the panels were presented, which were thrown with materials from the diverse offer of Fabbrica company, and also guests were able to discuss with our technologists about all applied cycles.
The second, practical part of the seminar was organized at the Fabbrica specialized training center.
The technicians of the Fabbrica team team presented to our visitors the way we work, the possibility of thinning the coating according to the customer's requirements, modern coating formulation and testing equipment, and the quality control system that is being implemented in order to adequately supply the market with the best materials.
On this occasion, various types of coatings are practically presented, their correct application, as well as the most common mistakes occurring during the application.
The aim of the practical part of the presentation was to familiarize clients with the characteristics of coatings that they do not use in everyday work, as well as with all new coatings from our rich assortment.
All the guests present have been convinced of the many possibilities of improving the working procedure that Fabbrica company enables its clients, while especially emphasizing our main goal: to enable all our associates, above all, to improve the process of work, to help increase efficiency and to present opportunities for achieving savings in the very process of production.