For the purpose of complementing the presentation of all news, first of all in our sales range, but also all the improvements of existing products, we organized an educational seminar within the project
Fabbrica Days
for our associates from Montenegro.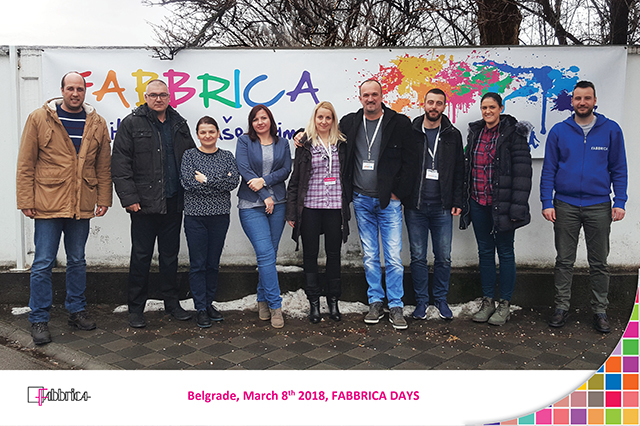 The aim of the seminar was to discuss in a constructive way all the characteristics and advantages of the coating we offer to the local market, once more in detail, we present a very wide range that offers numerous solutions for all demanding investor inquiries, as well as getting acquainted with the characteristics of new series of products that are recently available in our sales program.
Since our associates, every day, have a large number of different requirements regarding the processing of wooden surfaces, both in the en-route and in the exterior, in addition to standard materials, very specific coatings, as well as work systems that ensure the best results are presented.
Bearing in mind that the summer season is approaching, and that many coastal resorts start working again, a special emphasis is placed on coatings that can treat wooden elements in the exterior exposed to UV radiation, atmospheric influences, and increased wear and tear due to exploitation and loads (tables of tables, benches, garden furniture, pergolas, summerhouses, etc.). Namely, the increasingly frequent requirement is that these surfaces are treated with coatings that allow simple application, but also maintenance and reparation.
According to the requirements, for the treatment of the mentioned surfaces, Fabbrica company, depending on the purpose and the required final effect, can offer the following coatings:
impregnants with wax (which can be toned on request)

hydro-oil based coatings (which can be toned upon request)

stain coatings (which can be toned on request)

different types of oil (teak, decking, etc.)
All these products belong to a group of thin-layer coatings, which additionally emphasize the natural beauty of the substrates, but also provide a simple application. Their application does not require the use of specific equipment, mandatory use of protective agents and prior experience in application.
Due to all of the aforesaid, as well as simple maintenance and reparation (which is partial and involves the application of coating layers only to parts of surfaces that are damaged), these coating groups are becoming more and more popular.
In addition to the coating, the materials and tools for grinding and polishing Mirko, top quality and exceptional performance are presented.
Within this program there are various systems for grinding wood, mediapan, veneer, processing composite materials, metal, stainless steel, plexiglass and the like, which was discussed during the presentation.
At the end of the meeting, it was especially emphasized that Fabbrica company is trying to offer complete solutions to their associates regarding surface protection and decorations.