Thinners are an important products in cycles of surface treatment and decoration in the wood industry.
Beside adequate selection of wood coatings and their proper application, for achieving the desired look of lacquered surfaces, it is necessary to use the appropriate thinner which contribute significantly to achieving superior quality surface treatment.
Proper choice of thinner significantly affects:
Drying time of varnishes,
Appropriate varnishes spilling – leveling,
Achieving the desired gloss level of lacquered surfaces,
The mechanical characteristics of applied coatings,
Obtaining the desired coverage of treated wood surfaces.
Based on the client specific requirements, Fabbrica always strives to offer several different options when choosing the appropriate products and to balance their desires and capabilities. In our offer we have included a wide range of solutions, for different purposes, at competitive prices that can satisfy all the needs of varnishes users.
OUR RECOMMENDATIONS:
RENNER ITALIA THINNERS
DF-M002 – UNIVERSAL POLYURETHANE THINNER
DF-M003 – SLOW POLYURETHANE THINNER
DF-M600 – THINNER FOR HIGH GLOSS LACQUERS
DF-M006 – SPECIAL DRYING RETARDER
DN-M020 – NITRO THINNER
DT-C170 – ACETONE THINNER
AF-M020 – CLEANER FOR SPRAYING GUNS AND EQUIPMENT
SOLVET ITALIA THINNERS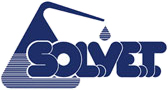 LL 0462 – UNIVERSAL POLYURETHANE THINNER
LL 0463 – FAST-DRYING POLYURETHANE THINNER
LL 0455 – EXTRA SLOW POLYURETHANE THINNER
DN 0360 – NITRO THINNER
DN 0307 – THINNER FOR EQUIPMENT CLEANING
IMPORTANT NOTES REGARDING THE SELECTION OF THINNERS
In order to obtain the best results in surface treatment with synthetic coatings, special attention should be paid to the selection of appropriate thinner for varnishes. Otherwise, problems and irregularities on treated surfaces may occur, as a result of improper use of thinner.
For additional information and advices regarding the appropriate thinners selection, please contact Fabbrica Technical Service.