TOUCH UP PROGRAM
"TOUCH UP" PRODUCT LINE FOR REPARATIONS AND RESTORATIONS
Reparation and restoration of the painted surfaces, but also mechanical damages corrections are very often demanding process, which takes a lot of time and energy, if it is conducted by using conventional coating techniques and industrial equipment.
BORMA WACHS company offers a big variety of different solutions to the local market, that allow you to make repair procedure simple and easy.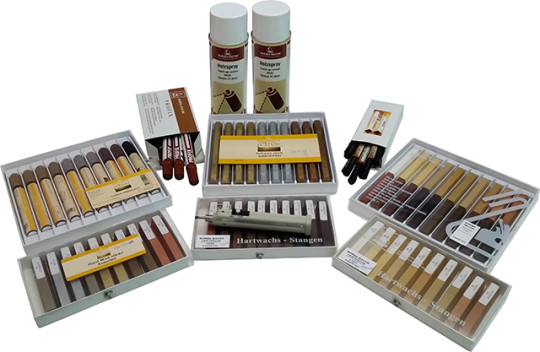 "TOUCH UP" line includes products which are intended for reparation of minor or major damage on previously varnished surfaces. These products can be used to repair the surfaces treated with synthetic paints or water-based coatings.
ADVANTAGES OF "TOUCH UP" PRODUCT LINE
The possibility of reparation of surfaces that were previously varnished by synthetic or water-based coatings
Good adhesion to the previous layers of the coating
The possibility of realization of reparations at the facility without dismantling lacquered elements and their return to the production and paint room for re-varnishing
The possibility of partial reparation of damaged surfaces, which does not require the complete removal of the coating layer from the surface that has to be repaired (which is often the case for reparations using standard coatings)
On surfaces which are repaired using "TOUCH UP" products there is no visible difference between the repaired and original parts
Depending on the degree and type of damage, different products can be used, which are specifically formulated for this purpose.
FABBRICA RECOMMENDS FOLLOWING PRODUCTS