Technical support
Besides the wide range of high-quality products, the advantage of the company is the service we provide to the costumers.
The costumer often needs help to correctly use the chosen coating. Our main goal is to explain the characteristics of the products and to emphasize their advantages and quality to the costumers. Thus, we invest in technical service and adequate product representation. Constant advanced training of the personnel with the help of the foreign partner has become the commitment and the important investment in future.
The important indicator of the serious approach to this segment of business can be seen in the fact that even 50% of the personnel have been working on technical service and support.
The professional team, working in the technical service, would convince you to choose Fabrica company for your future partner. The advantages we always emphasize are the good knowledge of the coatings characteristics from the offer and the help with choosing the right material.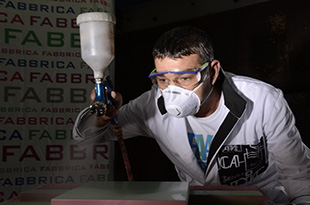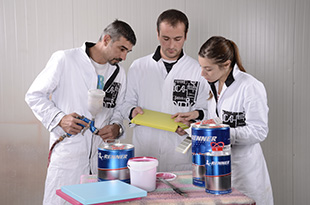 You can consult the staff about choosing the material in the friendly atmosphere of the showroom. Huge number of samples with the coatings of different final effect and purpose will help you choose the cycle of surface protection and decoration that would satisfy all your wishes and needs and help you to achieve your ideas successfully and quickly.