In order to improve cooperation with its business associates and idea to inform them about wide range of products, technical service and sales department of
Fabbrica company
, were organized the new presentation. This time special attention was paid at the clients that beside wooden elements treatment, do and metal decoration in the interior and the exterior.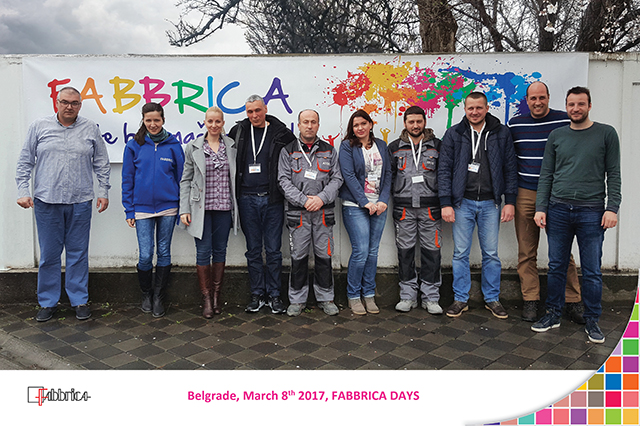 In the local market, the choice of coatings shades and special effects that can be used for surface treatment and decoration of metal surfaces, is extremely limited.
During the presentation, many solutions that Fabbrica offers in the said segment, were presented.
Among other things, special emphasis is placed on all the options of available coatings:
Primer for metal

Textured colors

Metallic effects

Metallic textured colors

Metallic patinas

Special effects

Coatings with anti-scratch characteristics

Acrylic coatings in deep matte

Special colors for exterior surface treatment
During the practical part of the presentation, in a specialized training center, our guests, with the assistance of Fabbrica technicians, tested some of the coatings that were the subject of their interest.
In particular, the advantages of the use of primer for metal, during the painting procedure of elements made of wood or MDF with the metal, were emphasized. With its application it is possible to achieve identical visual effect on all treated substrates.
At the end of the presentation is especially accentuated that the Technical service of Fabbrica company, which together with the Development department, constantly work on expanding the product range, as well as on the new cycles for surface protection and decoration introduction.