Fabbrica company
Technical department organized a professional seminar for its long-time associates from the wood industry sector in order to get them familiar with non-standard products, with the specific purpose from its own sales range.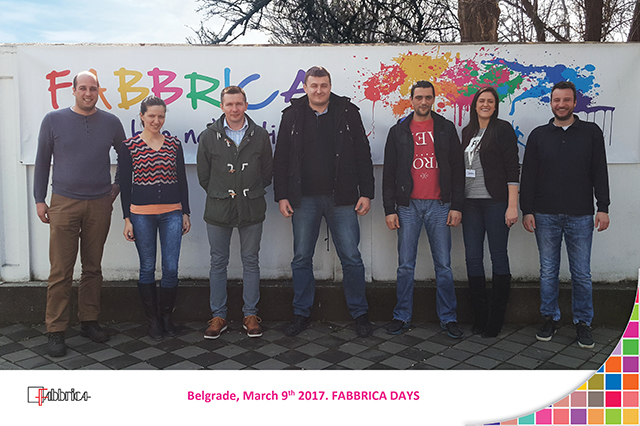 The aim of the seminar was to provide all participants the best way to approach the characteristics of the products from Fabbrica offer, emphasize their strengths and qualities.
During the first part of presentation, special varnishes were presented – the products that are not regularly used at our customers productions.
Also, beside introduction of different individual products, the complete cycles of surface protection were discussed.
Our guests have shown the greatest interest for the following products : special effects, a wide range of acrylic varnishes in the deep matte and high gloss, primer for metal, patinas, a new series of stains, etc.
On this occasion, a numerous panel samples, which were treated with materials that are unique in Fabbrica offer, were presented. Our guests had the opportunity to discuss with our technologists about all applied cycles.
In addition, it was particularly discussed about importance of application of toned basecoats, especially when topcoats in intense, bright shades are used. The good final effect and color uniformity can be achieved by suggested coloring.
Fabbrica company offers to its customers the possibility of basecoats toning in all colors according to standardized color charts (RAL, NCS), as well as by specific request.
The second, practical part of the seminar was organized in specialized Fabbrica training center.
Technicians in our company presented in detail to the visitors Fabbrica way of work, options for varnishes toning according to customer requirements, modern equipment for coatings formulation and testing, and quality control system which is implemented in order to adequately supply the market with high-quality materials.
On this occasion, various types of coatings were presented, their correct use, and the most typical mistakes that may occur during the varnishes application.
The aim of the practical part of the presentation was to familiarize customers with the characteristics of the coatings which are not used in everyday work, as well as with all new products form Fabbrica sales range.
Also, customers had the opportunity to independently test the coatings with the assistance of our technicians trained for coatings application.
All the guests became familiar about many possibilities for improvement of wood protection and decoration that Fabbrica provides its customers.