In the last days of October we organized an interactive seminar for team of designers and engineers who follow important projects in the field of design and interior design.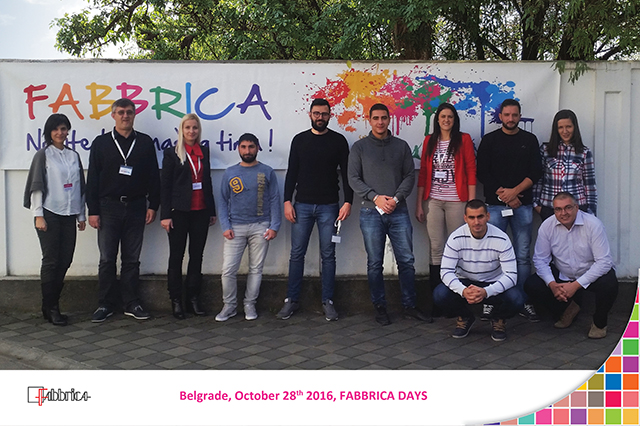 The emphasis of this seminar was on detailed introduction of Fabbrica sales assortment, as well as new trends in the field of coatings used for surface protection and decoration of the interior.
Regarding the very often specific requirements related to the design and interior decoration, during the seminar, to the participants were presented panels on which were shown various cycles of surface protection and decoration, everything with the main idea to present the use of coatings on non-standard substrates: metal, glass, plexiglass, plastics and the like.
On this occasion was particularly emphasized the way in which our team participates in the selection of appropriate materials according to the requirements of customers, the recommendations of materials and cycles, subject to the requirements of each individual client.
Big attention during the presentation was drawn by the possibilities for plexiglass coloring and surface protection.
This, very specific substrate is very common in the interior decoration. According to the present guests, processing capabilities of mentioned substrate have so far been very limited.
During the seminar, additionally was presented use of different varnishes and surface protection cycles, with emphasis on the numerous options for the interior surfaces decoration with coatings from the group of special effects.
Fabbrica company has once again demonstrated that only the monitoring of market demands, as well as new trends in design and interior design, are the only way to provide our business partners support for better performance on the market.