At the end of September, we have organized a new interactive seminar within the project
Fabbrica days
for our associates.
Our colleagues from the sales and technical support sectors realized complete presentation of the coatings from Fabbrica company sales range and all innovations in the field of surface protection and decoration of wooden elements in the interior and exterior.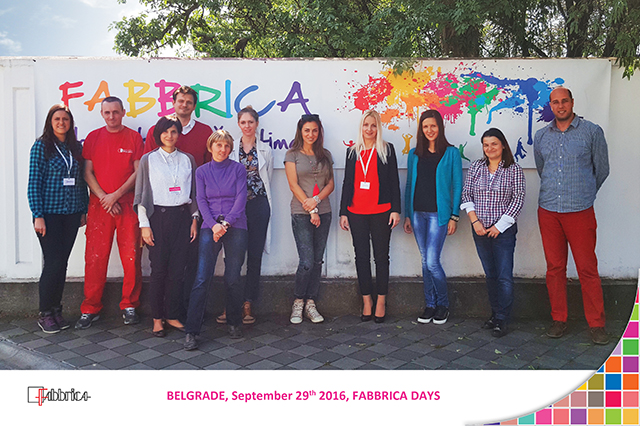 The seminar was organized, according to the established procedure that consider two segments:
theoretical – presentation of coatings and surface protection cycles from Renner Italia,

practical part – testing of coatings and cycles that have been the subject of interest during the first part of the presentation, as well as the practical application of materials and tools for sanding and polishing by renowned manufacturer KWH Mirka
The aim of the seminar is to introduce the new trends in interior and exterior design, enhanced surface protection cycles and innovative materials that are the result of years of work and improvement of existing product formulations.
During the seminar, special interest was shown for coatings that can be used for the treatment of furniture in the children's rooms, playrooms, kindergartens, schools etc.
Those are new series of completely ecological products, which are compatible with EU standard EN 71-3 (do not contain heavy metals, organic substances, organic compounds, etc.).
The aforementioned coatings can be toned in accordance with the requirements of the users according to standardized color charts (RAL, NCS) or on the basis of the submitted, reference sample.
In addition, special attention at the seminar was drawn by the colors for sponge, which are unique in Fabbrica offer.
These specific products enable coating of elements of different forms and designs which are made of sponge.
The shades of pigmented colors can also be formulated according to customer's request and standardized color charts.
After testing of coatings and surface protection cycles that were especially interesting for our guests, everything that is presented during the seminar was discussed, as well as the ways for possible improvements of existing work methods and procedures in manufacturing plants of customers.