LACQUERS IN SPRAY FOR REPARATIONS AND RESTORATIONS
IDEAL SOLUTION FOR TREATMENT OF DAMAGED LACQUERED SURFACES
Reparation and restoration of lacquered surfaces and reparation of mechanical damages is often a demanding process that takes a lot of time and energy, if it is carried out using traditional coatings.
BORMA Wachs Company offers the market an ideal solution that provides the reparations procedure to become easy and simple.
HOLZ SPRAY is the product from the TOUCH UP line that is used for reparations and restorations of previously painted surfaces.

Special varnishes for reparations (transparent or pigmented), which are used as topcoat layer, are packed in a handy spray bottle which provides easy application, at any location, which makes this product extremely useful and practical.
Products from this line are recommended in the following fields of surface treatment:
Repairs of minor damage of the lacquered surface ( shallow scratches, matted parts, the percentage of gloss equalization on surfaces that are worn out due to the effects of chemical agents or abrasive particles)

Final fixing of gloss level on treated surfaces, where reparation process is previously implemented using soft and hard waxes

Final fixing of gloss level on treated surfaces, where reparation process is previously implemented using appropriate markers and pens for wood texture drawing

Additional sealing of surface which were not painted with adequate amount of industrial coatings (bumps, the better filling of edges, etc.)

Protection and decoration of small elements (different frames, gilded details etc.)

Ideal for use in the field, during assembly process of different elements, because they do not require the use of standard equipment for coating application
IMPORTANT PRODUCT FEATURES:
Fast drying

Low consumption

Easy to use, does not require application equipment

Long-term effect on the treated surfaces

Available in various shades

Available in transparent and pigmented variants

Available in a variety of metallic effects

Available in shades according to RAL color chart
METHOD OF APPLICATION:
Before applying, Holz spray should be well shaken in order to distribute matting agent in the complete volume of the product

Apply the product evenly onto the desired surface

Wait for 15 minutes

Apply a new coating layer, if necessary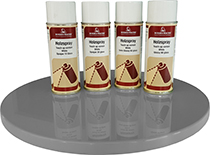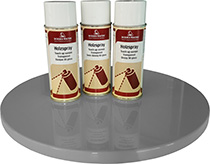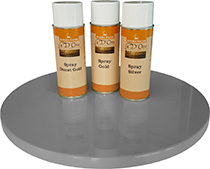 OUR PRODUCTS RANGE:
Transparent polyurethane spray (10, 20, 60 and 90% gloss level)

White polyurethane sprays (10, 20, 60 and 90% gloss level)

Special metallic sprays from Ca D'oro product line (gold, old gold and silver)

Pigmented sprays in various shades prepared according to RAL color chart (order upon request)